Wonder-Worman-Red-Wigglers
Wormplication
If you start with 1000 worms, and they each lay 4 cocoons per week, and 3 worms hatch from each cocoon, how many worms per week will you have?

In a month, how many worms will you have?

(answers below*)

* 12,000 per week, 48,000 per month. And 6 weeks later, that first 12,000 worms will be breeding, too!
Red Worm Tips & Tricks
Seattle Tilth
Seattle Tilth has a bunch of great info on composting and how to put your waste to good use!

Squirmin' Herman
A worm adventure brought to you by University of Illinois Extension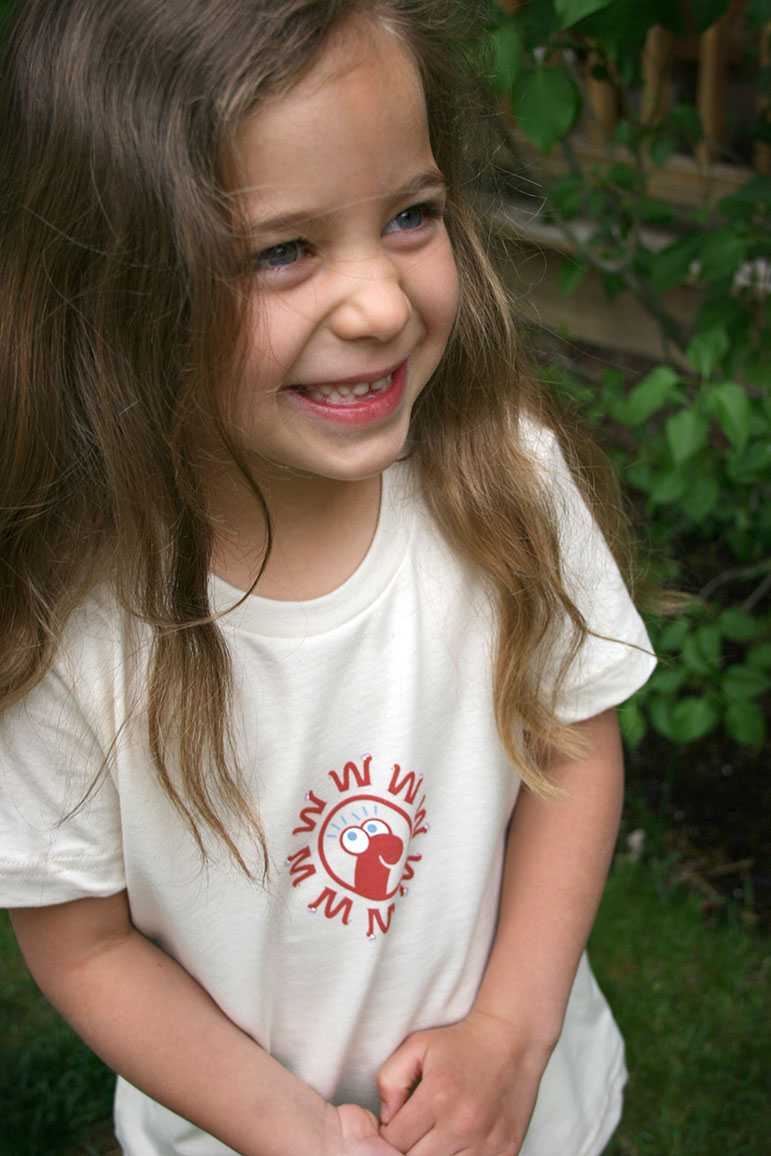 Wonder Worman Super Composting Red Wiggler T Shirts!
Show the world you're more than the average composter with the Wonder Worman Super Vermicomposter T! Wonder Worman went to great lengths (sometimes jumping worm bins in a single bound) to make sure these shirts met the standards of the League of Super Vermicomposters:

- 100% Organic Cotton (American Apparel® Sustainable Edition)
- Made in California
- Designed and Printed in Oregon
- Super Soft Feel
- Worn by The Wonder Worman

Feel comfortable knowing you'll be wearing something that's as friendly and organic as your Super Composting Red Wiggler sidekicks! Save our natural resources!

Contact the Wonder Worman if you are in the area and would like to stop in to buy a shirt with cash or check.